How To Rank Higher On Google (10 Simple Steps)
Are you tired of working hard to make your web pages rank higher on Google? Did you start blaming yourself by thinking that this is not your cup of tea? Believe me, I was also in this same condition when I started writing content for a website.
After some time, I managed to get a solution to this problem by doing lots of research. Now, I can rank my content with ease. So, to help you I will share the basic steps and points which I have followed till now.
You have to work hard because competition is getting tough every day. About 3 million posts get published daily on lots of websites. Apart from this, thousands of digital marketing teams work daily on the website's content to increase its ranking on Google.
So, take a look at easy steps to improve the ranking and traffic of your website on search engine results pages, especially on Google.
Simple Steps to Rank Higher on Google
Step 1. Do Keyword Research
First of all, you need to know what is keyword and why it is important. The keyword is basically those words that are entered in the search bar by the visitors to get information.
So, if you are a blogger or content creator then you know that it is very important to use keywords while creating content. But the content written using any keyword cannot help you to get a high rank.
You have to do complete keyword research before choosing a topic to write. This research will give you the idea about the best words that are really searched by the search engine users and with these words lots of websites get lots of traffic.
So, these high-searched keywords will help you to rank higher on Google.
Step 2. Use LSI Keywords in your Content
You must be thinking about what LSI Keywords are? So, this is an element of SEO to rank higher on Google. You know that keywords are necessary for a specific page about a topic, but using lots of exact keywords on a single page can decrease the quality of content.
To get rid of this situation, you can use LSI keywords. These keywords are those words that relate to the topic. You can find these keywords by using a free tool called 'LSI Graph'. Just enter your main keyword. And boom, you will get LSI keywords for your topic.
With LSI keywords, Google will know that you have complete information about a topic and will suggest searches to read your content.
Step 3. Create High-Quality Content
After knowing the best keywords and LSI keywords, you need to create high-quality content. It means your content should be unique, have complete and accurate information, and be different from others.
It can be sometimes easy and sometimes tough to create unique and high-quality content. Easy to write when you are a professional or have knowledge about the topic. On the other hand, if you are a beginner or don't have knowledge about a specific topic, then you can't create content easily.
For beginners, it is required to develop writing skills and to do practice every day. They can get ideas from other pages posted on search engines about a topic. But, make sure you don't copy any content.
If you create content in your own language by providing complete information and solving all queries of searchers, then you can easily get a high rank in the SERPs.
Step 4. Improve On-Page SEO
Of course, SEO is an important part of the ranking factor to boost ranking on Google. You should perform an SEO analysis of your pages before it gets published. It sounds technical, but it is not as hard as you think.
SEO includes the title of a page, meta description, alt text of images, keywords, URL, etc. When you create content about a topic then you use specific keywords, but keyword usage in very fewer amounts or above limits can create a problem, so your content can't be properly indexed by Google.
You have to analyze properly what mistakes have you done in writing a title, meta description, and alt text for images. All these things should be SEO optimized if you really want to get a high rank.
Step 5. Do work on Technical SEO
It sounds difficult but isn't it, this is very easy to improve technical SEO. It works differently from both on-page and Off-Page SEO. While you are working on your content to rank your content on Google, you should use a tool called Search Console which is offered by Google.
Search Console gives data about page performance, mobile usability, and errors on pages. All these factors are the parts of technical SEO and plays important role in the ranking of content on SERPs.
Now, these are the factors and elements you need to focus on to improve the technical SEO of a domain or a page:
Mobile Usability
First of all, add the domain of your website in the Search Console. Now select 'Mobile Usability' to see if your page is mobile optimized or not. You will get the no. of errors and validation of your website's content. If there is any error shown then you need to improve because it can create disturbance in ranking on Google.
Fix errors to make content properly indexed
After checking improvement in mobile usability, you need to focus on the errors which are occurring when indexing by Google. Remove these errors to make pages properly indexed.
The loading time of Pages
If your website is loading too slowly, then it is a negative situation for the website. It sounds awkward, but this is true. Visitors usually leave websites that take more than 5 seconds to load.
The loading of pages depends on how properly the page is optimized, whether images are used of what size, and whether the texts are properly aligned or not. If all these small things are checked and improved, hats of now your page will load faster.
Step 6. Improve Bounce Rate
This is a new task for beginners so, it has to be performed nicely. First of all, the Bounce rate is the amount of how many visitors leave your pages without reading complete content or doing any transaction on your website.
So, to improve the bounce rate of your page you can follow these steps:
Add images and videos in your content where it is required
Keep the quality of content high
Use strong words to connect with visitors
Use bullet points in texts, because readers find it attractive than paragraphs
Content should be first prioritized on a page
Step 7. Do Internal Linking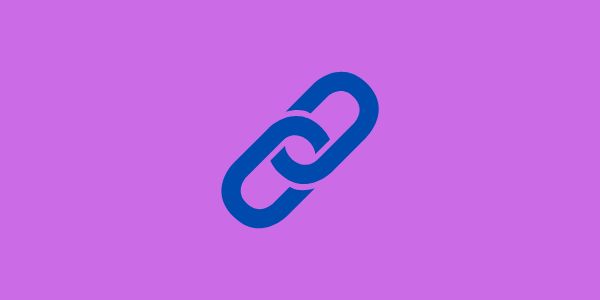 Is this a new term to you? If yes, so read it carefully. Internal linking is used to link one page to the other page of a website. It can be done by applying links on anchor text or by creating a topic in-between content.
This helps readers or visitors to get the information about other topics provided by you on other pages. They can easily get to the desired page by simply clicking on anchor text.
The visitors moving from one page to another help to increase traffic on your website. Google will see this as a trust built by you and providing proper information, that's why visitors spend time on your website. As a result, Google will show your pages to the other visitors by giving higher rank.
Step 8. Beat the Competition
This is an important step because it is very hard to boost your page from the 20th to the 10th position or the 10th to the 1st. While to increase the page by one to five positions is very easy with the help of a competitor's analysis.
You have to focus on these factors while analyzing the competitor.
Quality of Content
Content quality is a very important factor for ranking that's why competitors are getting higher ranks than you. You have to analyze their pages properly and find out what are they providing in content, how much information about a topic is covered, what keywords they used, visuals are used or not.
After doing a complete analysis, you need to create better content than your competitor. This process will really help you to get a higher rank on Google when it is performed continuously.
Backlinks
Do you know what backlinks are? Backlinks can be created by posting links to a website or a page on the pages of another website to connect with each other. To rank higher, use a free tool Ahrefs Backlinks Checker to check how many backlinks are created by your competitor.
After getting the backlinks data, now create backlinks for your page more than the competitor. But make sure you are creating backlinks through high domains otherwise, spammy links can drop your page ranking instead of increasing.
Step 9. Match Content with Search Intent
Providing basic to depth information about a topic through content is compulsory. It helps to rank your website as high as possible. Google gives top priorities to that pages which are solving queries and providing complete information about a topic searched by the visitors through the search bar.
So, do heavy research about a topic before start creating content. The research will give you the exact data of what people are searching for? You can create fresh content by solving all queries about a topic to rank higher on Google.
If you want to increase the ranking of old posts, then analyze the top-ranked pages and compare them with your content. You will get lots of essential points that are not covered. So, complete your content by adding the required points and explanations.
Step 10. Analyze your Results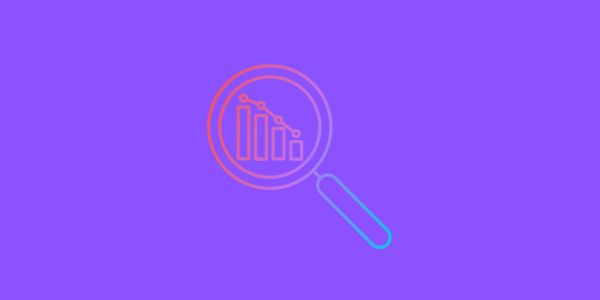 After following all the steps, now you come to the main step which is to analyze your results. We all know that a page cannot grow overnight. So, you have to be patient for your pages to grow. I know how important it is to rank your content high in SERPs.
So, after one or two days, you should start doing analyzation of your pages. But wait, how will you do it? You can use lots of free tools that are available online easily. These tools are Google Search Console, Google Analytics, Ahrefs, etc.
All these tools that I mentioned here give different data.
So, take a look at some essential tools which provide different types of important data for a website.
1. Google Search Console
This tool is used to check the overall performance of a website. Its interface is easy to use, even 10-year-old children can also use it. The data we can get from here is an impression, clicks, CTR, and average position of a page.
If you created new content, so it helps to index the URL of your content to make it visible in the SERPs.
You can also check if your page contains an error for mobile usability and its loading speed.
2. Ahrefs Backlink Checker
Ahrefs Backlink Checker helps us to know the domain rating and the actual amount of backlinks for a page. As we know, backlinks help our website get a higher rank and more traffic.
So, you should create backlinks to your content on high domains. But it is not enough if you are not checking the number of backlinks that are actually created.
To check the backlinks of pages, you can use these tools. You just need to enter the domain of a website and click search. You will get the data like domain rating, total no. of backlinks, no. of referral domains, etc
3. Website SEO Checker
Website SEO Checker helps to find the domain and page authority of a website. Its dashboard is very simple and easy to use. The main benefit of this tool is that it provides results without any cost.
To check the domain and page authority, copy the link of the website of which you want to get their results and enter that ink in the search bar of this tool and then click on "CHECK''. After clicking, you will get the data like domain authority, page authority, total no. of quality backlinks, etc. in the form of a sheet.
So, now you can easily analyze the performance of your website by using these best and free tools. You need to use these tools continuously to make some improvements to rank higher on Google.
You may also like:
Conclusion
So, now you can rank your website higher on Google. You need to follow the steps with full discipline otherwise, you can't be able to grow your website. We all know that it takes lots of patience to get a higher rank. So, keep patience and focus on creating quality content.
Create backlinks for your website which can be done easily through lots of free websites. Just post your content on that website with the link.
Apart from this, Kindly analyze the performance of your website regularly to get updated if any errors occurred and remove the errors which are resisting your website to rank higher on Google.
We hope you enjoyed this post and got valuable information. Now we are leaving and will be back again with the next topic.
Frequently Asked Questions
Why is Keyword research important?
If you are a blogger or content creator then you know that it is very important to use keywords while creating content. But the content written using any keyword cannot help you to get a high rank.
What do you mean by technical SEO?
It sounds difficult but isn't it, this is very easy to improve technical SEO. It works differently from both on-page and Off-Page SEO. The factors include in technical SEO are Mobile usability, Page Loading Speed, and Errors on-page.
How higher rank on Google helps to improve website traffic?
If your content is getting a higher rank for a particular keyword, your content will most likely be clicked by the searchers. So, as a result, this will help you to get lots of traffic to your website.