How To Make Money By Selling Ebooks Online
Do you have a passion for writing and want to earn money from it? So, there are many options available by which you can earn easily. You can start a blog or can create ebooks. Yes, you can really make money by selling ebooks.
There was a time when people liked to store lots of books in their bookshelves. But this interest is decreasing day by day. Tell me, you are also collecting the books in your bookshelves, I know the answer is no. That's why ebooks are now getting popular and their sales are growing exponentially.
So, this is the best opportunity to start a business to make money by selling ebooks online on marketplaces like Amazon. You don't need a publishing house to print your ebooks and release them into the markets. All tasks you will manage with your computer like creating, selling it online, etc.
In this post, you will know about types of file formats for eBooks, how to sell eBooks and how it helps in generating passive income.
Types of File Format for Ebook
People generally read eBooks on their laptops, so they can see the complete page easily. On the other hand, mobile readers can't get the complete view of a page; they able to see only the text portion properly.
So, you need to choose whether you are creating an eBook for which type of reader. The writing style should be good so that even a reader of a small age can easily understand your eBook.
You need to choose the best type of format for your eBook to make it easily readable and understandable.
There are five best eBook formats to choose for your ebook.
1. EPUB (.epub)
EPUB is the most popular eBook format which supports all devices like desktops, mobile phones, tablets, etc. This format is best suitable for reading.
If you want to add images and animations to your eBooks then you can use this format. It allows you to use images of high quality and the images will float along with the text when any reader will read your eBook
2. PDF (.pdf)
It is also known as a portable document format. Adobe created PDFs for people to keep the high-end design of their files to be easily readable on every device.
Most used files nowadays are in PDF format because they can be easily downloaded and shared. But it is not a good format for eBooks. Without copy protection, your eBook can be shared and downloaded by anyone without spending some money.
So, if you care about money and don't want to share the content of your eBook for free, don't use this format to create an eBook
3. MOBI (.mobi)
The MOBI file format was previously used by Amazon in their Kindle edition which was launched in 2011. After some time, they found that this file doesn't support high-quality images and it is not reflowable so they discontinued this file format from Kindle.
This file works better only on low-end devices, so I hope you don't want to create and sell your eBooks to only users with low-end devices.
4. TXT (.txt)
This is the simplest form of file format which supports only plain text. If you want to add images, animations, and graphs to your books then this format is not for you. It can be used only when your file does not contain any kind of complex fonts and styles like for heavy textbooks or research reports.
5. AZW (.azw) and AZW3 (.azw3)
After the discontinuation of MOBI files, Amazon started to use .azw files on Kindle. This file is so much better because it supports all files, designs, layouts, HTML, and CSS. It provides a better reading experience for KINDLE readers. This file can be seen only in Kindle files or in the KINDLE app.
Where can you sell eBooks?
There are many free platforms available that help you to sell your eBooks online. All these platforms are very popular and you can earn a good amount of money by selling on them.
Each platform requires files in a different format. If your content is not matching their format then you can easily convert it with free online converters.
We have listed here some best platforms for you. Choose the best platforms according to the requirements of your ebook business.
Amazon Kindle
Amazon is a well-known platform to sell ebooks online. It allows you to upload every type of ebook. You can use 'Kindle Create' to convert the file of your ebook into any format. So, the format should be easy to read for Kindle readers.
You can easily upload Microsoft Word and EPUB files on this platform to sell to customers worldwide.
Rakuten Kobo
Rakuten Kobo is also the best publisher for ebooks. It allows you to sell your eBooks and audiobooks through its platform to all other sites. So, you can get your ebook published from this platform and list it here to sell globally. It is easy to upload Microsoft Word and EPUB files here.
Payhip
To sell ebooks online, Payhip is also another digital platform. You can easily sell ebooks as EPUB files here. If your file is not in EPUB format, you can easily convert it here or with a free converter tool. You can add your Payhip link to sell books on other selling platforms.
Smashwords

If you are a beginner or experienced ebook writer, then Smashwords is the best digital platform for you. You can easily upload Microsoft Word and EPUB files to turn them into a digital book. It also provides lots of solutions to get your book published and distributed to other ebook consumer platforms.
Sellfy

Last but not the least, Sellfy also gives the opportunity to sell your eBooks through its platform. It allows you to upload the file of your eBook in any format or by converting it. You can use the link of your ebook to share on the pages of the website or can sell directly.
Steps to Sell eBooks
1. Choose your Audience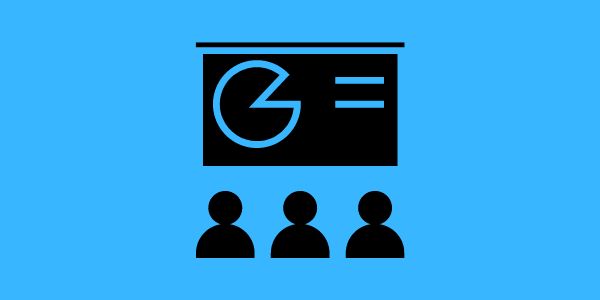 Before creating an ebook, you need to do research about your audience. If you are writing an ebook for a younger age, you have to use easy words. On the other hand, if your audience is old then the writing style should be different.
Believe me, this thing really helps you to reach your target audience to make money by selling ebooks. After selecting your audience, you need to search about what topic they are searching for. Because an ebook on any random topic will not help to grow your ebook Business.
You can create a team to manage your ebook business. The members of the team should write a different ebook by doing complete research. There are lots of free websites and tools available like SEMRush, Quora, and Google trends where visitors come to ask and get answers to their queries.
You must focus on the most popular categories of ebooks that are searched online on the Amazon selling platform.
According to us, the categories which are popular are:
Religious
Business
Self-development
Fictional books
Sports
The books of these categories are widely popular and have sold millions of copies. So you too can create ebooks on these categories with attractive titles and topics that no author has covered before.
2. Create eBook
After choosing the audience and category, start writing an ebook. You must have complete and accurate information about a topic and make sure you have done complete research on that topic.
The ebooks generally contain only texts so to make the texts attractive use bullet points and subheadings. Because only long texts without containing subheadings can make your ebook boring. We need to know that subheadings represent a small part of a content or ebook.
Now start writing an ebook and make sure it is different from blog posts that are already available online. People generally say that the lines and words written in a book are true, so use that information that is proven true. You can also share some practical experience to better describe a topic.
You should also create the first page of a copy of the writing as a content page to mention all the subheadings and titles present in your ebook. This part should be done after writing to know what titles and subheadings you used to complete the writing of your ebook.
After completing the writing, now recheck it to find some errors in language or spelling to improve them.
You have also to focus on these things while rechecking:
Flow should be properly maintained from starting to ending
Images used properly and represent the content
The introduction and conclusion are concise and interesting
Information used is in the proper way
3. Proofreading
After you have done your writing, leave it out for some days and recheck to find some mistakes that are caused due to grammar and language.
There are lots of free tools available to improve grammar and languages. But I mostly used Grammarly to improve the mistakes in my content. This is easy to use, just install the Grammarly extension in your chrome browser and it will tell you about mistakes to be improved while writing.
If you don't want to use it while writing, just copy a section of your content and paste it into the search bar of Grammarly. It will mark incorrect words and sentences with red lines, when you click on it it will suggest to you the right words to replace at that place.
4. Get an ISBN number
You might be wondering what the ISBN number is. So, ISBN is known as the International Standard Book Number and it is used to identify ebooks.
The ISBN number is very essential to selling ebooks online or offline because it is used as a product identifier for your ebook. For ebooks to sell online having different file formats, then the ISBN number required will be different for all formats. You can't sell all ebooks with one ISBN number.
This number is also compulsory for distributors and publishers. While they sell ebooks or physical books they focus on ISBN number more instead of the Title of the book. So, it is very necessary for you to have an ISBN number for your ebook.
You can get the ISBN number for your ebook from the website "myidentifiers.com" which is only a trusted agency. This website generally works in the USA so, if you are from another country then Google it to get your ISBN number.
5. Format your eBook
Now the next step is to do the formatting of your ebook. This is done to improve the readability of ebooks. You need to use fonts like sans-serif with a size of 11 or 12. With this style format, the reader can easily read your book.
There are lots of color schemes available to use in texts but have you ever seen an ebook with lots of color schemes? So, you should also make your eBook as simple as possible to give it a natural feel.
In formatting, you can use the main points as lists and reduce the long paragraphs into short paragraphs. As a reader, I also find it difficult to read long paragraphs. So, don't make this mistake and format your ebook nicely.
Apart from that, you can also use images to enhance the quality of ebooks. We all know that the best method to learn from content is an audio-visual method, so everyone pays more attention to images rather than texts.
If we use images related to the content of the ebook, then the reader finds it attractive and spends more time reading the ebook. So, you should use the images that represent ebooks or the specific paragraphs in the ebook. This really helps to get more customers to make money by selling ebooks online.
6. Convert your ebook
Now, you need to convert the file of your ebook to some popular formats like MOBI, ePUB, and PDF. All these file formats are used wisely to sell ebooks. MOBI is a format previously used by Amazon Kindle. This format makes the content of the ebook easy to understand.
Other formats like ePUB are also widely used to sell on other digital platforms. Most readers like to read an ebook in pdf format. So, to choose a file is not yours, it is the reader's choice. You need to have your ebook available in all three formats for all types of readers.
If you don't have any idea how to convert the file of an ebook to other formats then you should hire professionals or you can give this work to freelancers through websites like fiverr.com, upwork.com, etc
7. Get a cover design for your ebook
Now is the main step to getting a cover for an ebook to represent in an attractive way. We can't forget the truth that a book is judged by its cover. So, if the cover is looking good, people think it is also good from inside
But we both know that our ebook is so much better than the content present in the ebooks having great and attractive covers.
The cover is to be designed perfectly to attract lots of customers and make money by selling ebooks. So, you need to work on the design of the cover to make it perfect.
There are some elements you should keep in mind while creating a cover:
Fonts style must be unique and good
The background color of the cover should not be too dark or light
Title should be in large size
The color of the title should be different from the color of the background
The name of the author should be on top or bottom of the cover not in between
When you will apply all these elements to your cover, you will have a better cover to represent your ebook. Now you know what things are necessary, and why a good cover is important. But you need to know how to make a good cover for your ebook.
To create a cover, you can use Canva which is a free tool and provides lots of images, colors, and elements to create a perfect cover. If you are a beginner and don't want to create it by yourself then you can get it done by professionals.
There are lots of freelancers available online for every type of work at a minimum cost. But believe me, their work is so much better as they are professionals. You need to pay the fees to create a cover because this can't be changed after some time so you have to do it now.
8. Price your ebook
Pricing is the crucial step to making money by selling ebooks. To set the final pricing, you have to do research on lots of online selling platforms like Amazon where lots of authors sell books at different prices.
According to the niche of your ebook, check the prices that have been decided by other writers. It will give an idea about the price range for your ebook.
You can also check why an author sells the same niche book at $10 and another author at $20, and find out what the difference is between them. That's why they are so different in pricing from each other.
I know you can easily get it, if not just check who is the author and the quality of its content and the ebook.
Apart from research, you have to focus to earn some profit. So, Calculate how much money and effort you spend while creating an ebook and select how much margin you can get from it. Sometimes, lots of readers think that if they will sell their ebooks cheap then they will get more sales, it works for some time but not every time.
So, choose the best price for your ebook so that even a school or college student can buy your ebook to get knowledge and experiences shared by you.
9. Publish your ebook
After you have completed all necessary parts like creating, formatting, designing a cover, pricing, converting, etc. Now you need to publish it to sell online through digital platforms.
We have previously pointed out that "convert your ebook" so I hope you can successfully get your ebook converted in three types of formats with that step. It is necessary to convert the file because every different platform requires different file formats to get it published.
Amazon uses MOBI files for ebooks whereas other platforms use EPUB files. And if you want to share your ebook directly with a customer then you can use PDF format too. So, publish your ebook on all the digital platforms we have listed before to make it available to the customers of every world.
10. Promote your ebook
After all steps are done, you need to promote your ebook to notify the readers about your new ebook. It is very necessary to get sales from lots of customers. It depends on you when you will want to promote your ebook, after finished or before finishing.
There are lots of methods available by which you can easily promote your ebook:
By creating a landing page
By adding links to your blog posts
Through guest posting
With the help of social media posts
By using social media ads
By using these methods you can easily promote your ebook to get more visitors and encourage them to purchase your book.
11. Track your Sales
It is very important to track your sale to get the data about how many sales you made for an ebook. And to know how many customers leaving the link your link without buying it. This data is very easy to find. There are lots of digital platforms available that we listed before that show the analytics of your ebook.
If you are not comfortable with our suggested platforms you can use Google Analytics. We all know how much useful data is provided by Google Analytics. So, you need to integrate this tool with the landing page or with the selling platforms.
After integration, you can easily get the sales performance of your ebook. If your sales are decreasing, you will also get the idea if you need to change the promotional strategies or any other improvements to increase the sales and make money by selling ebooks.
Benefits of selling eBooks
By selling ebooks, you can get lots of benefits like:
You can generate passive income
The ebook business is very easy to manage
It doesn't require lots of hard work
You don't need to have a warehouse to store anything because everything in the ebook business is online
There is no need to spend money on packaging, and shipping
You need to worry about the late delivery of the ebook to the customer. When customers make the payment, they get a copy of the ebook instantly
You can convert these books in every type of format to be available on every digital selling platform.
So, these are some main benefits of selling ebooks. There are other benefits you can explore or will know while selling ebooks. Now you can easily make money by selling ebooks from your home.
You may also like:
Conclusion
With all the information we described, you can start making money by selling ebooks. As a beginner, I also followed these steps with full discipline that's why I suggest you with my experience. The steps I listed here actually work so feel free to follow these steps.
Selling ebooks is an easy task than selling physical ebooks. You don't need a warehouse to store them and to spend money on packaging and shipping to deliver ebooks to the customer. You can easily publish your ebook on digital selling platforms where selling is done itself.
I hope you enjoyed this post and got good information for selling ebooks. Now we are leaving and will be back again with the next topic.
Frequently Asked Questions
Why selling books is more beneficial than selling physical books?
Selling ebooks is an easy task than selling physical ebooks because you don't need a warehouse to store them and to spend money on packaging and shipping to the customer. It also helps to generate passive income.
What is ISBN Number and how can we get it?
ISBN is known as International Standard Book Number. It is referred to as the product identity for both physical and ebooks. This number is very necessary for a book to be sold worldwide. So, as a book creator, you must have this to make money by selling ebooks. For US people, it can be gotten from the website myidentifiers.com
What are the main types of file formats for an ebook that are widely used?
The main types of file formats for an ebook are: