How To Create an Ebook In 9 Simple Steps
Did you read an ebook somewhere and get excited to learn how to create an ebook? If the answer is yes, then you have chosen the right thing to do. So, we will help you to create a well-designed ebook without spending money.
You might think that creating books involves hard tasks like getting a publisher, ISBN number, and distributors to sell. And this is also true but not for ebooks. You will do these tasks online and in easy ways.
There are lots of ebook software and designers available that help you to create a professionally designed ebook. But with some extra effort and proper knowledge, you can do it by yourself and save your money.
Believe me, you can create a better ebook by yourself because you know what design you want, and what is your niche so you will perform all the essential steps.
When outsourcing the work of creating an ebook may lack some necessary elements. Other people can't understand what you want to represent in your ebook. So, do this work on your own if you want some help then you can do research.
So, we are providing a step-by-step guide that will help you to create a good ebook.
Before going to the steps portion, let's go deep into the ebooks.
What are ebooks?
As time changes, all things in the world are going digital. Now we use emails instead of letters, do cashless transactions, read ebooks, etc. eBooks are a very good replacement for physical books. It does not require space to store safely to keep away from getting damaged naturally or artificially.
So, you should do some research to get an idea about what types of ebooks people are searching for. Then you can create an ebook with that idea and encourage them to purchase your ebook.
If you don't have knowledge about a topic then you can get some ideas from other authors. But make sure you will not copy any content of any author to make your ebook.
An ebook will be successful only if it takes information from personal experiences. People mostly like to read these types of books and become familiar with the book and spend lots of time on reading. So, make sure your book will also get its place in the heart of customers.
Structure of an ebook
The structure of the ebook is the same as the printed books. It contains a cover design, a table of content, an introduction, a chapter with headlines, page numbers, and footers.
These elements can be formatted as simple as novels and textbooks that everyone has read before. So, you know what format is used to create an ebook.
It depends on you how you arrange these elements of your ebook in the proper format to make it more user-friendly for the readers to read on laptops, desktops, and mobile devices.
For ebooks, you can use the best color scheme for the layout to make it attractive, and highlight some important things like references and links. Headings and subheadings should contain proper alignment with their size to properly follow a format.
So, you know what is the structure of an ebook. Now follow the main steps to create ebooks.
Steps to create ebooks
Step#1. Find your niche
It sounds different, but it is very necessary for creating an ebook. This is the initial step because you can't write on every topic properly. If you say you can do it, it will have both positive and negative impacts on you.
When I started to create an ebook, I also thought about writing on every topic. But, at the time writing a copy, feels difficult. And I realized that the information we need to provide through an ebook should contain accuracy and simplicity.
Some popular categories for ebooks are:
fictional
self-growth
business
financial
Step#2. Write your content
After selecting a niche, now you need to write content. Content is the main part of an ebook. Your reader will engage with your ebook more if your content is good, so focus on making good content.
Before writing content, think about customers that why they will buy your ebook. Are you going to provide helpful information to solve their problems? If you are unable to find an answer then you need to think about why you chose to create an ebook.
Creating content sounds easy, but it is not helpful without a goal. So, do lots of research on selecting a niche and a topic that is actually searched by people online.
Your content must be unique and the information should be accurate with complete research. Sharing personal experiences and examples enhances the quality of the content of ebooks. So, if you don't have complete knowledge about a topic then do research and grab all information, and include them in your content in an easy way.
And the important thing, the language, and words should be easy so that a reader can understand the meaning of your sentences easily. Because everyone doesn't want to keep a dictionary while reading your ebook.
If you are creating books for specific people like clients, then get some idea about their languages and the tone which they like and include these in your content.
With languages and words, the title of the content is very important. The title creates the first impression of your ebook so, create it attractive and should relate with your ebook.
Step#3. Organize your content
The main part to create content better is to organize it. We all write content initially in a simple way and after completing we make some changes. For the content of the ebook, you have to follow the same task.
So, first of all, make sure your words and sentences are easy to understand because if your content is bad from the start, then there is a very low chance the reader will continue reading.
Focus on trying to create content in better form. You can divide the content into three sections: the introduction, the middle part, and the conclusion. So, organize your content in these three sections to improve readability and enhance the quality of the ebook.
You need to know how these three sections will be written.
First of all, the introduction is the main part of your content which tells the reader what your content is about and what information you are providing about that topic. The introduction encourages the reader to read your content. So, the introduction must be written nicely without any mistakes.
In the second, come to the middle part where you will provide the information about your topic and solve all queries related to the topic. So, you should use proper subheadings for every query. The length of paragraphs in the subheadings should not be too long.
The benefits and features should be highlighted with bullet points. Because your ebook is to be read by online readers, so they don't want to spend more time on their digital devices.
And in the end, the conclusion information is provided to describe the summary of a topic. You can add some instant actions like buy now, and do sign up there to get a conversion for your ebook.
Step#4. Add images and visuals
Now after completing the organizing, you need to add some images and visuals to your content, because it enhances the quality of content and gets more attention from the readers.
You know about all the sections you have written in your content so, you can add images in those sections to represent them better. We all know readers get more connected with audio-visual content, so you need to use them to not lose the attention from your ebook while reading.
There are lots of websites available like Canva, Shutterstock, free images which provide high-quality pics on every topic. So, you should also visit these websites to find the best visuals for your content.
Step#5. Design your ebook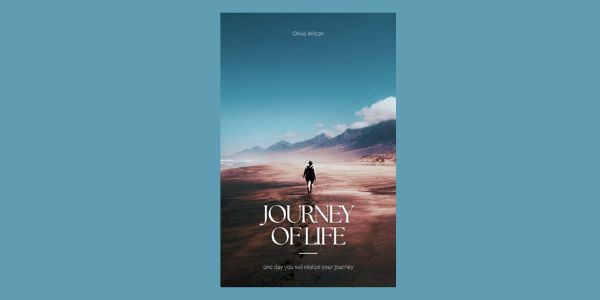 When half the things are done, you have to design your ebook. You can use a lot of free software and tools available that help to create a better design for your ebook.
I will strongly recommend Canva because it provides high-quality templates and images and allows access to edit them for free. The template is available on every type of topic to suit your content.
But make sure you have the proper information to choose a template and do editing. Beginners can't create a professional-looking template for their website.
In my opinion, you should hire a designer to deal with the design of your ebook. Because they are professionals and know which elements should be kept in the right places.
After designing the templates, let's focus on these elements which help to improve the design of the pages of the ebook.
The title should contain large fonts and be highlighted with good color but should be different from the background color
The subtitles of the ebook should contain the same style, color, and fonts
Make a page for a table of contents after the title where all the subheadings or subtopics should be listed there vertically with page number
The length of the paragraphs should be small
The features and benefits in subheadings should be listed with bulleted points
There should be a gap between images and texts
All images and paragraphs should contain similar font style, color, and size
You should attach the contact info and professional photo of the author
By following these elements, you will have a great design for your ebook.
Step#6. Choose Format
Now you need to save your ebook in a suitable format to make it available to readers. There are lots of formats available but choose the best file format according to your content.
Some best file formats which used widely are:
1. EPUB: EPUB denotes Electronic Publication. This file format is widely used by top-quality publishers. To create this file, you should have some skills because it contains lots of HTML files. A file can't be converted into an EPUB file without using special software.
There are two types of EPUB files:
Fixed layouts: In this file, the visuals and hyperlinking remain the same with the screen changes
Reflowable: the reflowable files change and adapt According to the size of the screen. It requires lots of HTML knowledge to do visual formatting
2. PDF: This is the most commonly used file format which is known as Portable Document File. It is a very suitable and accessible file format for all the readers having a desktop or mobile phone. In this file, you can easily insert hyperlinking, and visuals easily.
3. AZW: this file format is specially designed for Amazon Kindle readers. It can be accessible on all devices like smartphones, tablets, and computers. It supports hyperlinking visual formatting and interactive text.
4. MOBI: this is the first file format that was used by Amazon. But due to its lack of features, they discontinued using this format. This format is compatible with lots of readers, but they can't enjoy the audio and visuals of ebooks.
5. IBA: this file format is used by Apple to provide ebooks to their readers with the iBooks app. It is accessible to only the readers of Apple iBooks. This file format supports audio-visual, interactive text, and hyperlinks.
From all these formats you can use PDF, MOBI, AZW, and EPUB files for your eBooks. Every different platform requires a different file format so convert it accordingly.
Step#7. Publish your ebook
After you have completed your ebook, now it's time to make it available to readers. You can publish it on online digital platforms or can share the link on a website.
To sell the ebooks, you must have converted your ebook file format into EPUB format. This format can be easily downloaded by the shared link. With this format, the readers will get the complete presentation of the ebook with the audio-visual and hyperlinking attached in it.
On the other hand, if you want to provide your ebook for free, then the PDF file format is good. You can share your ebook in exchange for emails, so create a signup page on your website. When customers complete the signup with an email, you can send them the link to your ebook in the email to download for free.
Step#8. Promote your ebook
Now to increase the popularity and notify the readers about your newly launched ebook, you have to promote it. You can do it by creating a landing page for your ebook.
There are lots of landing page builders available who offer to create a better landing page for free. Just add the cover of your ebook with an attractive title and description, prices, etc.
After all, things are set up, and boom you will successfully create a landing page. Now use the link of this landing page to promote your ebook.
There are some ways by which you can easily promote your ebook:
You can make posts on social media platforms about your ebook with a link
Tell us about your newly launched ebook in your blog posts
You can share your ebook on your website
You can use paid advertising to promote your ebook
If you have a data of your customers like email id, then you can send them emails telling them about newly launched ebooks by attaching the link
You can reach out to the other popular websites to share your link on their home pages or in blog posts
With these methods, you can successfully promote your eBooks to make a presence in the online market and get sales.
STEP#9. Sell your ebook on Best Platforms
After creating ebooks, it is necessary to sell them to make money. So, how will you do it, have any idea? If not, then we have some best digital platforms for you.
There are lots of popular selling platforms available which allow you to sell your ebooks online to every customer. You can upload every type of file format of ebooks, as they convert automatically in their desired format.
So, let's take a look at the best platforms to sell ebooks
Amazon
We are talking about the best platforms and Amazon not taking place, it is not possible. Everyone knows Amazon is dominating the online market and is the greatest online retailer in this current situation.
Amazon is used by millions of customers to buy every type of stuff, even ebooks. So, to reach a large audience and get more sales of your ebooks, Amazon is the best option.
First, you need to sign up on Amazon Kindle Direct Publishing. and after that, you can easily upload your ebooks in formats like EPUB and MOBI. If you don't have these formats of ebooks then Amazon allows you to convert them through its platform.
It just takes less than 10 seconds to upload an ebook with the title and description. Amazon doesn't charge any fees for the listing but requires a commission per every sale.
Google Play
Google Play is another best platform to sell ebooks. We can see every Android phone containing Google Play app in their mobile stores. And 75% of the world's population uses Android phones. So, you can think about how big is the market of Google Play.
Now you need to use this benefit to sell your ebooks to worldwide customers. You can easily list your ebooks through the Partner Centre by selecting the specific country to sell with the pricing.
It is free to list any type of ebook on Google Play, but you have to share some revenue from sales. The percentage of shares depends on the price of the ebook.
BigCommerce
BigCommerce is also the best platform to sell every type of digital product like ebooks. With the popularity of this platform, you can easily get lots of customers to sell your ebook.
BigCommerce provides features like a visual editor and marketing tools to create and customize your online store and scale up the marketing campaign of your product.
It is the best platform for individuals or businesses who want customized solutions to sell digital products. You can also use this platform to make a unique store with customization features.
This offers a 15-day free trial to start selling your products. And after that, you have to pay $29/month to continue using this platform.
You may also like:
Conclusion
So, in the end, the main thing we found is that there is a big opportunity to start a business selling ebooks. If you have a passion for writing, then it is best for you. You don't need to find a publisher or distributor to sell ebooks. You will do everything online very easily.
Just follow all these steps, and you can easily create ebooks without the help of a professional designer. You need to follow the steps with full discipline to make a better ebook. There are lots of platforms available which allow you to sell your ebooks.
So, what are you waiting for? Start creating ebooks and sell them to earn money without going anywhere.
I hope you find this information helpful and enjoy this. Now we are leaving and will be back again with the next topic.
Frequently Asked Questions
What do you know about the structure of ebooks?
The structure simply means the elements and formats used to create an ebook. The ebook's structure is the same as the physical books and contains all the necessary elements like physical books.
The only difference is that the ebook contains a color scheme for the entire layout and highlighted references and links.
Which is the best platform to sell ebooks?
Amazon is used by millions of customers to buy every type of stuff, even ebooks. So, to reach a large audience and get more sales of your ebooks, Amazon is the best option.
Which is the best software to write an ebook?
You can Google Docs to write your ebook. It provides lots of features like word count, spelling and grammar check, etc. This software saves anything you write in seconds.
Which types of ebooks sell most?
The most popular categories of ebooks are business, self-development, and fictional books.